Leska, jedno je od 34 naselja Primorsko-goranske županije s evidentiranim jednim kućanstvom prema posljednjem popisu. Prvo koje ćemo obići u okviru projekta Zaboravljena naselja.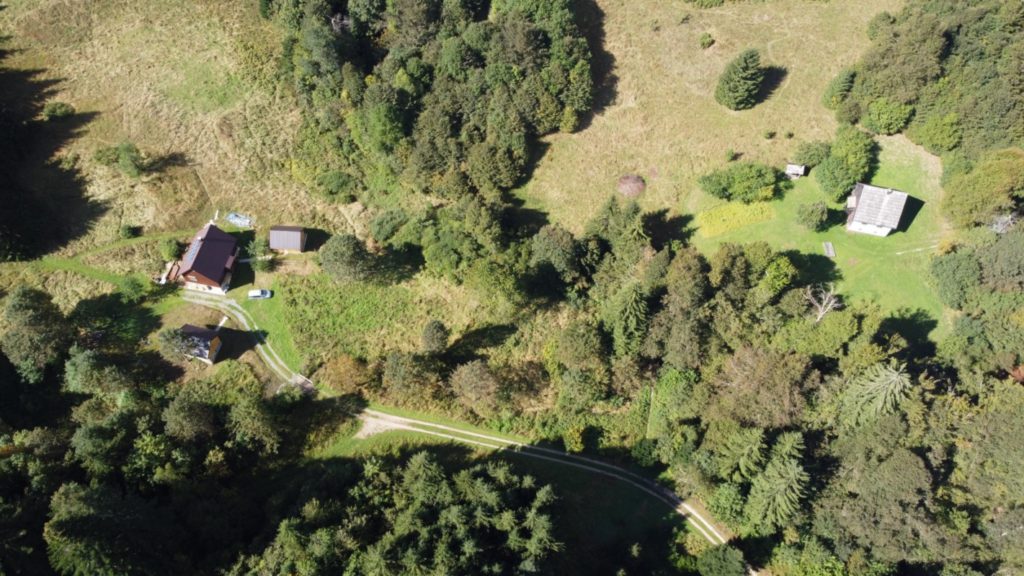 Dolazimo autom do Delnica, kojima naselje Leska pripada. Od Delnica idemo biciklom. Namjera nam je snimiti trag do svakog naselja od njegovog matičnog naselja. Subota je i Nacionalni park Risnjak bruji posjetiteljima. Naselje Leska se naime nalazi na području NP Risnjak, točnije 1.7 km od Uprave NP i 15 kilometara od Delnica. Nova asfaltirana cesta vodi do Uprave, no dalje prema naselju se sužava i uskoro prelazi u poljski put. Mi se zaustavljamo kod Uprave jer smo tamo dogovorili susret sa Željkom Raukarom, kojem pripada jedina naseljena kuća u Leski.
Leska je oduvijek imala samo dvije kuće, govori Željko, no drugu su kuću njezini vlasnici prodali nacionalnom parku i za sada nema svoju svrhu. Željkova kuća u njegovoj je obitelji već 260 godina, njegova kćer deveta je generacija u toj kući. Sada ih je troje. Kad se Željko rodio, u kući ih je bilo osmero, a najstarija, prabaka, rođena je tu 1875., kao deseto dijete u obitelji.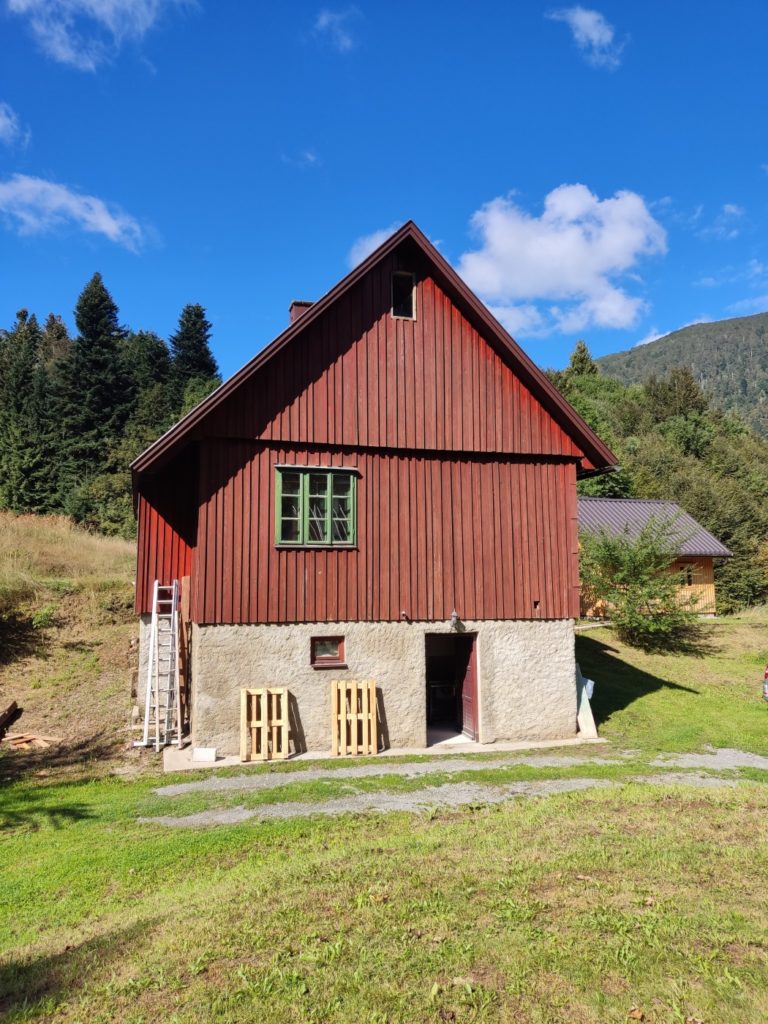 Tko zna koliko ih je bilo u prijašnjim generacijama. Stoka u prizemlju, ljudi na katu. U to vrijeme, bavili su se stočarstvom, šumarstvom i ratarstvom. Muški članovi obitelji čak su radili za šumarske tvrtke u Iranu, Iraku i Francuskoj. Danas stoke više nema, polja je prekrila trava. No Željko želi sačuvati ovu priču za buduće generacije – brine o kući i o posjedu jer, kaže, netko je davno iskrčio ovdje šumu i započeo novi život, tko sam ja da to tako olako pustim, osim toga divno je. I zaista je, zrak miriše na šumu poslije kiše, oblaci putuju nebom a ptičice bezbrižno pjevaju svoju pjesmu. Ne osjećate li se sami, pitamo ga, pogotovo zimi kada snijeg zapadne i kada vas odsječe od kuća u Crnom Lugu. Nisam ja tu sam, odgovara. Znamo na što misli – divlje životinje oko kuće ovdje nisu rijetka pojava. U Leski nema ni struje ni vode. Solarni paneli priskrbljuju potrebnu struju, a za vodu ne treba brinuti – mali nepresušni potočić izvire i ponire na Željkovom posjedu. Čistina, okružena prekrasnim šumovitim planinama, sa vodom, brojnim raznovrsnim šumskim prijateljima i svjedočanstva prošlosti – doista je nešto što vrijedi sačuvati.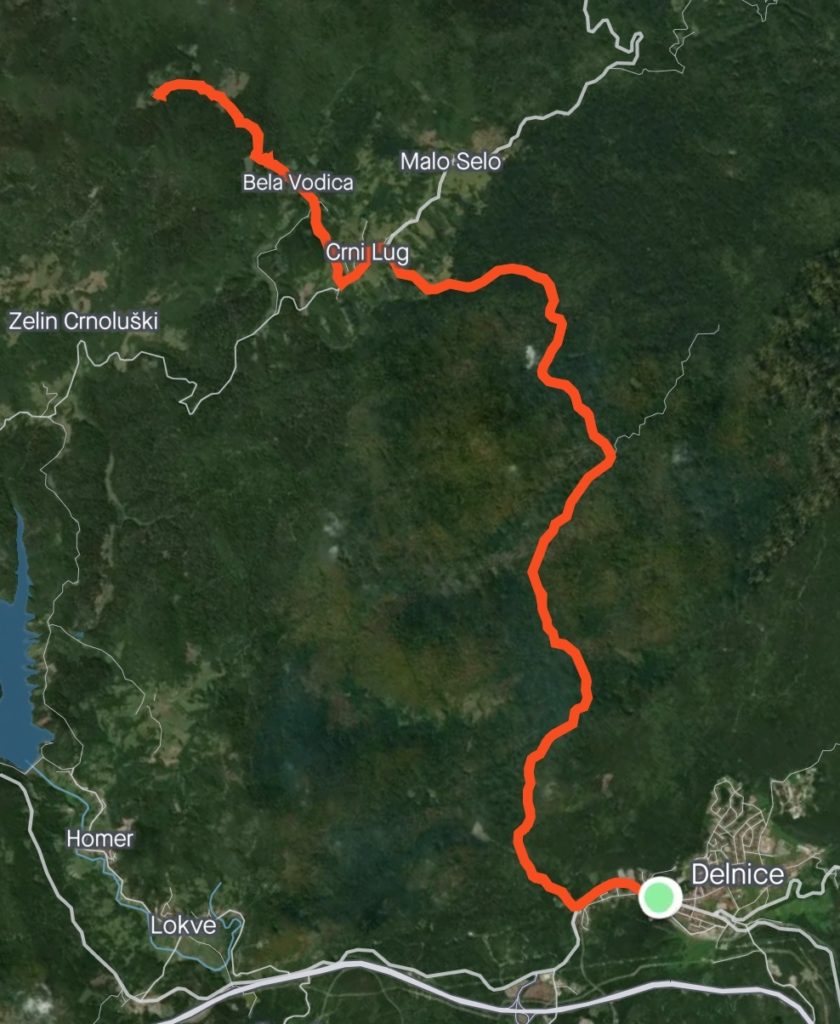 Žubori i danas kao kroz stoljeća,
I na prošle, drage, hrabre ljude podsjeća,
Koji su ovdje mukom savili naš dom,
Da u srcu Risnjaka svoji smo na svom!
Ž. Raukar
#krenisadiodmah